Episodes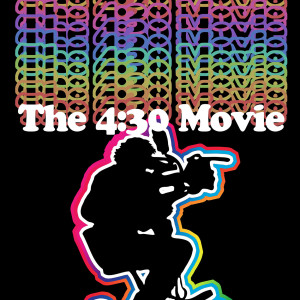 Friday Jan 24, 2020
Friday Jan 24, 2020
THIS WEEK ON THE 4:30 MOVIE, IT'S "QUENTIN TARANTINO" as we celebrate the ouvere of this remarkable and gregarious auteur. Get ready as we countdown to Oscar glory on the QT and very hush-hush. Join co-hosts MARK A. ALTMAN (showrunner; Pandora, writer/producer: Agent X, The Librarians), ASHLEY E. MILLER (writer; X-Men: First Class; writer/producer Lore, Black Sails, Fringe), STEVEN MELCHING (writer; The Clone Wars, Where In the World Is Carmen Sandiego?) and DAREN DOCHTERMAN (concept designer; Westworld, Real Steel, Riddick). 
Follow us on Twitter at @430moviepodcast and on Facebook at Electric Surge.
Now you can watch THE 4:30 MOVIE and your favorite Electric Surge podcasts on the Electric Now! streaming channel available on Stirr, Xumo and Distro TV and coming soon to the Electric Now app.