Episodes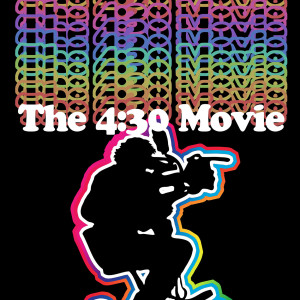 Friday Feb 28, 2020
Friday Feb 28, 2020
THIS WEEK ON THE 4:30 MOVIE, IT'S "SIX DEGREES OF 007" as we curate a fantasy theme week of great movies featuring actors who played James Bond to honor the upcoming release of NO TIME TO DIE, the 25th James Bond movie, as well as the release of Mark Altman's new oral history of James Bond, NOBODY DOES IT BETTER. Join our double-o's MARk A. ALTMAN (writer/producer, PANDORA, THE LIBRARIANS), STEVEN MELCHING (writer, THE CLONE WARS, REBELS), ASHLEY E. MILLER (writer; THOR, X-MEN: FIRST CLASS) and DAREN DOCHTERMAN (concept designer; WESTWORLD, MASTER & COMMANDER). They are guaranteed to leave you shaken and stirred. 
Follow us on Twitter at @430moviepodcast and on Facebook at Electric Surge.
Now you can watch THE 4:30 MOVIE and your favorite Electric Surge podcasts on the Electric Now! streaming channel available on Stirr, Xumo and Distro TV and coming soon to the Electric Now app.