Episodes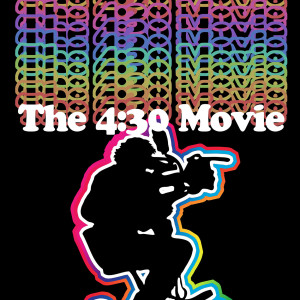 Friday Mar 15, 2019
Friday Mar 15, 2019
SPECIAL ENCORE EDITON. Join us for a repeat of our Season Premiere, "IN THE SHADOW OF STAR WARS WEEK" when our panel of expert filmmakers curate a week of films inspired by the legendary Star Wars saga. Join MARK A. ALTMAN (The Librarians, Agent X), STEVEN MELCHING (Star Wars Rebels, The Clone Wars), ASHLEY E. MILLER (Thor, X-Men: First Class) and DAREN DOCHTERMAN (concept designer, Westworld, Master & Commander) as they take you back to where it all began a long time ago on a podcast not so far away. Enjoy our classic first season episodes with new bonus content as we countdown to the premiere of Season Two this Spring. 430movie.com.

And don't miss THE 4:30 MOVIE LIVE @WONDERCON on 3/29 as we record a live 4:30 Movie podcast of "Walt Disney Week" in Anaheim. Don't miss it.
Twitter: @430moviepodcast
Facebook: facebook.com/430movie
Web: 430movie.com
YouTube: The 430 Movie
Season Two debuts with all-new episodes this spring! Subscribe today so you don't miss a single episode!!!