Episodes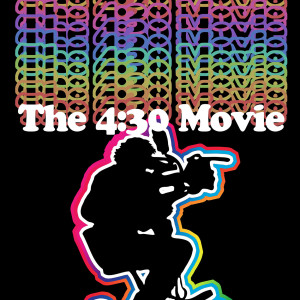 Friday Jan 11, 2019
Friday Jan 11, 2019
THIS WEEK ON THE 4:30 MOVIE, IT'S "WESTERN WEEK." Get ready to Go West, partner, as our 4:30 Movie cowboys curate a fantastic fantasy theme week of Western Movies all week long. Join gunslinger MARK A. ALTMAN (The Librarians, Castle), rancher STEVE MELCHING (The Clone Wars, Big Guy & Rusty, The Boy Robot), mysterious stranger ASHLEY E. MILLER (Lore, Terminator: The Sarah Connor Chronicles) and cowpoke DAREN DOCHTERMAN (Westworld, Chronicles of Riddick) as they go west for an exciting week of movie classics.  430movie.com.
What Western Classic would you have liked to have seen on the 4:30 Movie? Share your picks with us at:
Twitter: @430moviepodcast
Facebook: facebook.com/430movie
Instagram: @inglorioustreksperts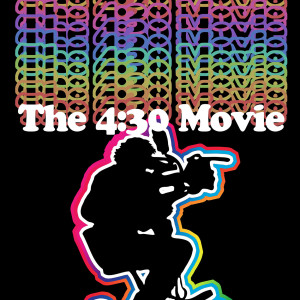 Friday Nov 30, 2018
Friday Nov 30, 2018
THIS WEEK ON THE 4:30 MOVIE, IT'S "YOU DIRTY RAT - GANGSTER WEEK" ON THE 4:30 MOVIE as our panel of expert programmers curate a fantasy week of classic gangster movies featuring MARK A. ALTMAN (The Librarians, Agent X), STEVEN MELCHING (Star Wars Rebels, X-Men: The Animated Series), ASHLEY E. MILLER (Lore, Black Sails) and DAREN DOCHTERMAN. New episodes are available every Friday and you can follow us at @430moviepodcast on Twitter and at The 4:30 Movie on You Tube. Also, don't miss our fantastic 430 Movie logo wear for the holidays at 430movie.com. We'll make you an offer you can't refuse... 
Plus: don't forget to check out our sister podcasts, INGLORIOUS TREKSPERTS, about all things Star Trek available every Sunday and DISCO NIGHTS, a Star Trek Discovery podcast with host Chase Masterson available every Thursday. #startrek.