Episodes
Thursday Nov 24, 2022
Thursday Nov 24, 2022
BACK ON PROGRAM. The 4:30 MOVIE will return in February 2023 with all-new episodes, but if you find yourself missing your favorite 4:30 Movie hosts, you'll enjoy this special Thanksgiving sneak preview from our new podcast, DECK 78, in which Mark, Daren, Ashley & Steven make their attack run as they escape the first season of the hit Disney+ series, #ANDOR. In this new monthly podcast, Mark, Daren & Ashley tackle subjects from across the pop culture universe including Alien, Battle Beyond The Stars, Wiseguy and Moonlighting in our very next episode. 
DECK 78 is available to all TrekspertsPlus subscribers. For more information, go to trekspertsplus.com.
And don't miss Mark & Daren at @Galaxycon this December 2 - 4th. For more details, go to galaxycon.com.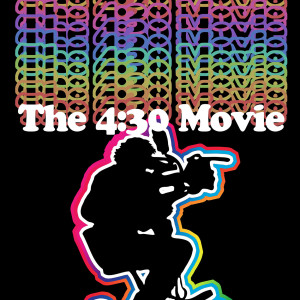 Friday Mar 08, 2019
Friday Mar 08, 2019
SEASON FINALE. THIS WEEK ON THE 4:30 MOVIE, IT'S "IDES OF MARCH WEEK" as our expert programmers curate a week of classic SHAKESPEARE MOVIES. In addition to an incredible week of movies inspired by The Bard's tales, listening to Ashley Miller talk about working with Kenneth Branagh on Thor is worth the price of admission. Join MARK A. ALTMAN (writer/producer, The Librarians, Agent X), STEVEN MELCHING (writer, The Clone Wars, Star Wars Rebels), ASHLEY E. MILLER (writer; Thor, X-Men: First Class) and DAREN DOCHTERMAN (concept designer, Westworld, Master & Commander). This was a week, this was a week...  
Don't miss our exciting season finale as we program a week of classic Shakespeare films. We'll be back with all-new episodes of THE 4:30 MOVIE for Season Two this spring, but enjoy our special encore presentations with new bonus content as well as THE 4:30 MOVIE LIVE @WONDERCON as we celebrate our fantastic first season. Subscribe today so you don't miss a single episode when we return later this year. 
Twitter: @430moviepodcast
Facebook: facebook.com/430movie
You Tube: The 430 Movie
Web: 430movie.com
Also, don't miss INGLORIOUS TREKSPERTS, the ultimate podcast for Star Trek fans with a life, hosted by Mark A. Altman & Daren Dochterman and BEST MOVIES NEVER MADE in which Stephen Scarlata and Josh Miller are joined by filmmakers from around the world discussing their favorite films they never got to make. Only on the Electric Surge Network wherever you listen to podcasts.