Episodes
Monday Nov 13, 2023
Monday Nov 13, 2023
Join us for the new podcast from the producers of THE 4:30 MOVIE, THE KIDS STAY IN THE PODCAST where "movies shared serve each other differently" as two die-hard teenage movie fans, ISAAC ALTMAN and CADEN MILLER, discuss the films they love and loathe each week with their dads, MARK A. ALTMAN (The 4:30 Movie, Pandora, Free Enterprise, Greatest Geek Year Ever: 1982) and ASHLEY E. MILLER (Thor, X-Men: First Class, DOTA: Dragon's Blood) as Gen Z strikes back against Gen X and we discover how movies have evolved over the decades as well as the way we watch them as well as how to share the films you love with your kids. 
"I get a lot from all young people. I make movies for young people. If I made pictures for people my age, no one would see them. I hang with young people all the time" – Robert Evans
All-new episodes debut every other Sunday at THE KIDS STAY IN THE PODCAST! Subscribe today wherever you listen to podcasts!!
Follow us on social at KSITPpodcast!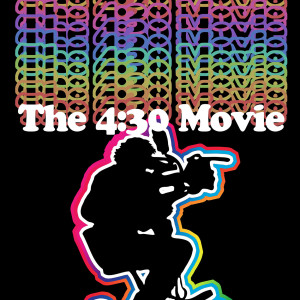 Friday Nov 30, 2018
Friday Nov 30, 2018
THIS WEEK ON THE 4:30 MOVIE, IT'S "YOU DIRTY RAT - GANGSTER WEEK" ON THE 4:30 MOVIE as our panel of expert programmers curate a fantasy week of classic gangster movies featuring MARK A. ALTMAN (The Librarians, Agent X), STEVEN MELCHING (Star Wars Rebels, X-Men: The Animated Series), ASHLEY E. MILLER (Lore, Black Sails) and DAREN DOCHTERMAN. New episodes are available every Friday and you can follow us at @430moviepodcast on Twitter and at The 4:30 Movie on You Tube. Also, don't miss our fantastic 430 Movie logo wear for the holidays at 430movie.com. We'll make you an offer you can't refuse... 
Plus: don't forget to check out our sister podcasts, INGLORIOUS TREKSPERTS, about all things Star Trek available every Sunday and DISCO NIGHTS, a Star Trek Discovery podcast with host Chase Masterson available every Thursday. #startrek.