Episodes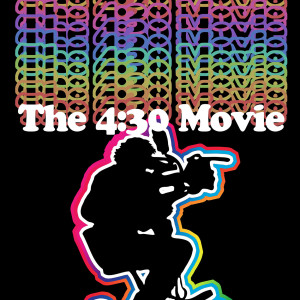 Sunday Sep 09, 2018
Sunday Sep 09, 2018
It's "JAMES BOND WEEK" on THE 4:30 MOVIE as our expert programmers curate a week of the greatest missions of the only gentleman agent with a license to kill... and thrill. Celebrate five decades of James Bond this week on THE 4:30 MOVIE with our very own not so-secret agents; Mark A. Altman (author; So Say We All, The Fifty Year Mission), Ashley E. Miller (writer; Lore, Fringe, Red Sonja), Steven Melching (writer; Batman: The Brave & The Bold, The Clone Wars) and Daren Dochterman (conceptual artist; Master & Commander, Westworld).
THE 4:30 MOVIE IS NOW ON INSTAGRAM at The430movie! Enjoy daily content and bonus features by following us today. You can also follow us on Twitter at @430moviepodcast and on Facebook at Electric Surge.
Now, you can watch THE 4:30 MOVIE and all your favorite Electric Surge podcasts on the free Electric Now! video streaming app available for download at your favorite app store.
Mark A. Altman & Edward Gross's bestselling oral history of James Bond, NOBODY DOES IT BETTER, is now available in paperback from Tor/Forge as well as hardcover, digital and audio.