Episodes
Friday Nov 13, 2020
Friday Nov 13, 2020
THIS WEEK ON A 4:30 MOVIE BONUS EPISODE, IT'S "CRITERION COLLECTION WEEK," as we curate an all-new fantasy theme week of amazing movies from The Criterion Collection, the gold standard of movies on home video. From laserdiscs to DVD and Blu-Ray, Criterion has always been indispensible for true cinephiles and we'll help you program the ultimate week on an all-new 4:30 Movie podcast.  
The 4:30 Movie podcast features MARK A. ALTMAN (writer/producer, PANDORA, THE LIBRARIANS), STEVEN MELCHING (writer, THE CLONE WARS, REBELS), ASHLEY E. MILLER (writer; THOR, X-MEN: FIRST CLASS) and DAREN DOCHTERMAN (concept designer; WESTWORLD, MASTER & COMMANDER).  
Follow us on Twitter at @430moviepodcast and on Facebook at Electric Surge.
Now you can watch THE 4:30 MOVIE and all your favorite Electric Surge podcasts on the free Electric Now! streaming app available for download at your favorite app store.
Mark Altman & Edward Gross's bestselling oral history of James Bond, NOBODY DOES IT BETTER, is now available in paperback from Tor Forge.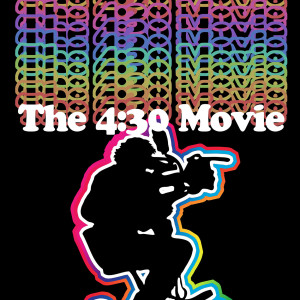 Friday Nov 30, 2018
Friday Nov 30, 2018
THIS WEEK ON THE 4:30 MOVIE, IT'S "YOU DIRTY RAT - GANGSTER WEEK" ON THE 4:30 MOVIE as our panel of expert programmers curate a fantasy week of classic gangster movies featuring MARK A. ALTMAN (The Librarians, Agent X), STEVEN MELCHING (Star Wars Rebels, X-Men: The Animated Series), ASHLEY E. MILLER (Lore, Black Sails) and DAREN DOCHTERMAN. New episodes are available every Friday and you can follow us at @430moviepodcast on Twitter and at The 4:30 Movie on You Tube. Also, don't miss our fantastic 430 Movie logo wear for the holidays at 430movie.com. We'll make you an offer you can't refuse... 
Plus: don't forget to check out our sister podcasts, INGLORIOUS TREKSPERTS, about all things Star Trek available every Sunday and DISCO NIGHTS, a Star Trek Discovery podcast with host Chase Masterson available every Thursday. #startrek.